Link to Class Online Directory
Class News & Events
QA Gals '57 Luncheon
September 15, 2014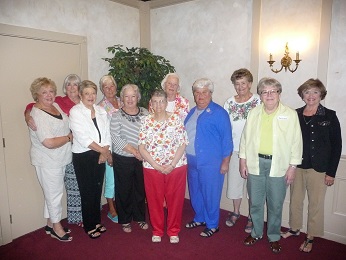 The gals in order are: From the left: Barbara Hansen Thompson, Linda Howell Mullen, Melissa Mounger Nielsen, Margaret Salyer Melton, Janet Hannon Mutter,
Janet Ogren Hineman, Frances Hayes Masters, Marilyn Hoverson Charles, Joanne Sund Hoelzl, Arlene Boggess Price, Carolyn Grey Horne
Our class of '57 Ladies' Luncheon was great.good food, lots of personal updates, and a wish to get together more than once a year!
You can see that this Q.A. grizzly has been looking for those of you who couldn't be with us! You have been missed!
In hopes of seeing you next time, we gathered for the photo below before we headed for home!
Meanwhile, while the gals were at lunch in Burien, the Class of '57 guys were on the golf course at Everett Golf & Country Club!
Dick Bowe, Duane Mickelson, Dick Steen, and Ray Gwinn played a foursome in the annual Men & Women of Queen Anne Bob
Houbregs Memorial Golf Tournament. The guys thought the golf was great, but the dinner after and the program given by John O'Brien were the "frosting" on the day! You should also know that our own Class of '57 basketball standout, Gary Snyder, was mentioned in the program.
...and now a reminder of another upcoming event: This year your Class of '57 Committee thought supporting the Alumni Association's annual events would be a good way for all of us to get together. To that end, we hope to see you at the Q.A. Alumni Association's Fall Luncheon. The date for your calendar is *November 1st, 2014. Link to Fall Luncheon Information.

Class '57 55th Reunion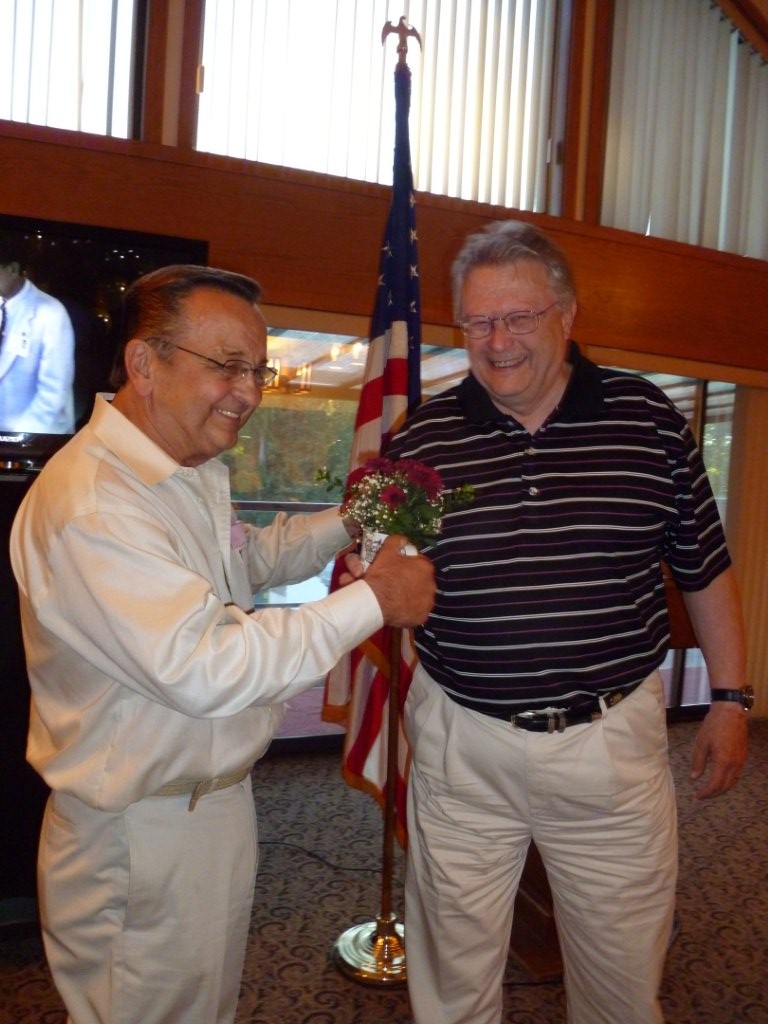 Class '57 Reunion
The Queen Anne High School Class '57 held its 55th reunion on Saturday, August 11, 2012 at 4:30 pm at the Nile Country Club in Lynnwood, WA. Jim Dahlbeck was the very entertaining master of ceremonies. The reunion also included three additional functions on August 10th: a morning of golf at the Tacoma Country and Golf Club sponsored by Dick Bowe; a no-host girls' luncheon at McCarthy's Bar and Grill arranged by Barbara Thompson; and an evening social at 7:30pm at the Embassy Suites in Lynnwood hosted by the reunion committee. The committee is in the process of planning scholarship donations, additional functions, and a class cruise in 2014.