Link to Class Online Directory
Class News & Events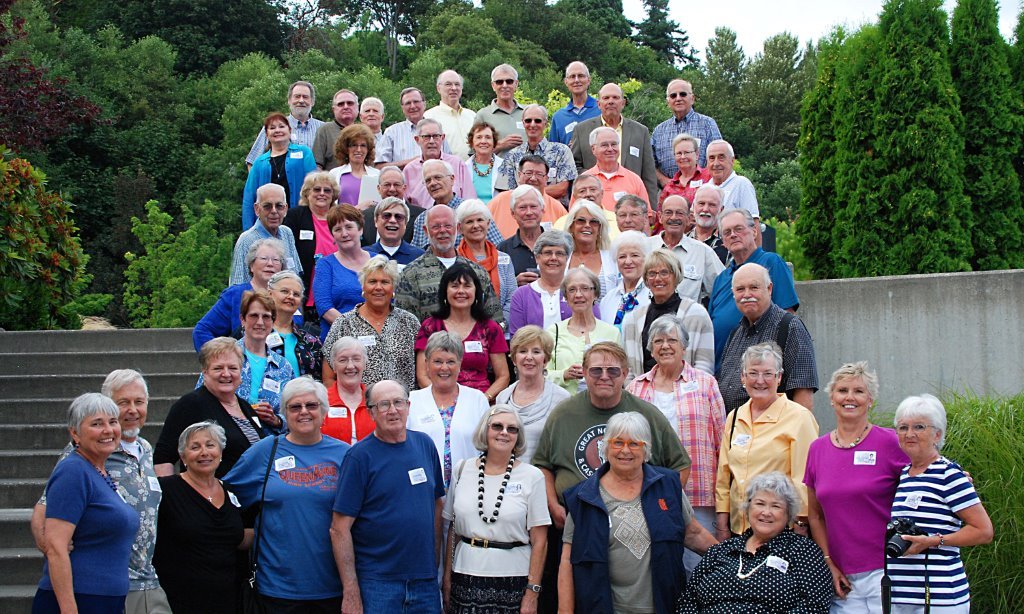 Class of '59
Holds 55-year Reunion
by Mary Lou (Shupe) Gregory

The Queen Anne Class of 1959 met July 19, 2014, on a beautiful evening for a reunion, at the Elliott Bay Yacht Clubhouse. This informal gathering included 62 classmates and 10 guests, enjoying each other's company.
Greeted by Susan Morton Soudah and Susan Dewitt, attendees received nametags created by Charlotte Lantz Abbott. Barbara Burwell Saugen and Linda Lewis Johnson catered wonderful food. Linda's husband, Mark Johnson, was at the grill and her son, Michael Stearns, served at the bar.

The planning committee was headed up by Karin Wittmack Harris with Jim Wolf as treasurer. Others on the committee were Louis Isquith, Gary and Patty Greime Olson, Pete Wickstrand, Ann Webb Heisler, Carolyn F. "Kari" Smith Black, Susan Morton Soudah, and Mary Lou Shupe Gregory
.
A 55-year revision and update of the Class of 1959's 50-year Reunion book, including 2014 reunion pictures, is available as pdf files from Mary Lou Shupe Gregory. If any class members has not yet received it, please send your email address to mlgreg@techline.com.
Although it was not an official part of the reunion, a group of 13 extended the reunion by cruising on the Grand Princess to Alaska. This was arranged by Steve Wilkins. This group included Bob and Diane Coombes, Gary and Patty Greime Olson, Bob and Karin Wittmack Harris, John and Merilee Marshall, Carolyn F. "Kari" Smith Black and her daughter Cassie Black, Sue Shyvers Hood, and Dennis and Mary Lou Shupe Gregory.