Link to Class Online Directory
Class News & Events

Coe Kids Luncheon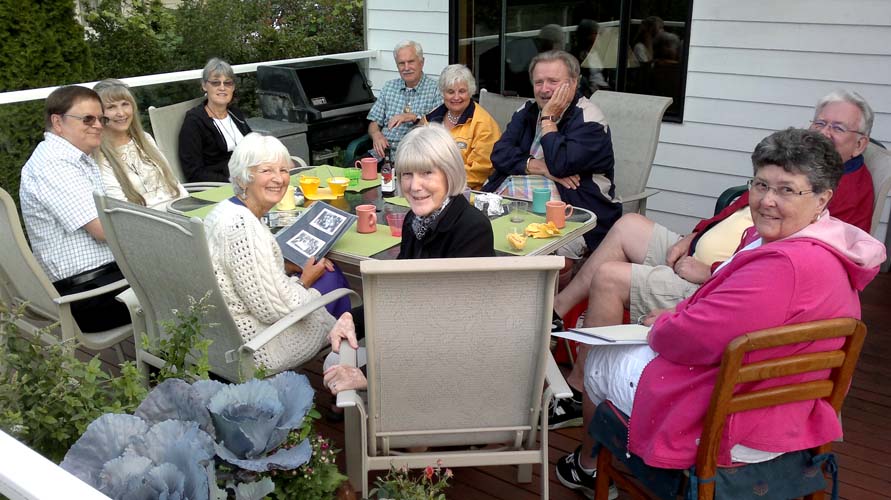 Click for more pictures

We had a lovely day at Shirley's home on Lake Stickney. Charlene brought some old pictures of the classes, patrol groups and teachers. I had forgotten that Miss Scallion (sp) was a redhead but certainly remembered listening to the world series in her class and the Stephen Foster songs. It is funny the things that we remember. Thanks for the call Rog and Sandy it was nice but you still were missed. Some of the other regular attendees missed were Carol and Norm, Elaine and Tom, Michael Warren and John and Mary Solack (not Coe kids but lived on Dravus and hung out with some of us). As usual we had enough food to feed an army and Shirley's coconut cake was delicious.
We plan to have another afternoon function before Charlene and Bill leave for the winter and hope to see everyone there.
Lynda
Contact us for more info