Queen Anne High School
Class of 1962
55th Reunion
Dear Classmate:
Your Class of '62 Committee worked hard planning your 55th high school reunion. We hope those who joined us enjoyed it and were able to share memories, and where our lives have taken us. Thank you for coming! Click here to see the list of classmates who attended.
Class Directory:
Those who attended received a printed class directory. Those for whom we have email addresses received an email giving them access to a digital (PDF) version of the class directory. If you would like to receive a printed version of this directory, please either mail us a check for $5.00 or click here to pay online, and we will mail you your own copy.
Reunion Details:
Date/Time: Sunday, September 10, 2017, 11:00am – 3:00pm.
Where: Seattle Yacht Club, 1807 E Hamlin St, Seattle (near Husky Stadium.)
Directions on website.
Food: Luncheon Buffet (salads, sandwiches & beverages) plus dessert and no-host bar.
Dress: Smart casual.
Cost: $35 each ($30 each early bird registration before August 10.)
Second Event: For those of us who wanted more reunion time together, we planned a second event. A no-host lunch at Northgate the Friday before the Reunion (September 8, 11:30 am). We meet here almost every month, so let us know if you would like to be on the mailing list to attend regularly.
Stanford's Restaurant
NW Corner of Northgate Shopping Center
401 NE Northgate Way
We thank you again for coming to your reunion at the Yacht Club! If you weren't able to make it this time, please join us at one of the all-class events during each year and at the 60th reunion in five years.
<![if !vml]>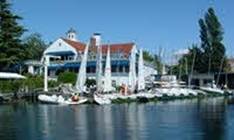 <![endif]>The Seattle Yacht Club.                                                                                                                                              
Your Class of '62 Committee
1615 11TH AVE W
SEATTLE, WA  98119
206-285-0582