<![if !vml]>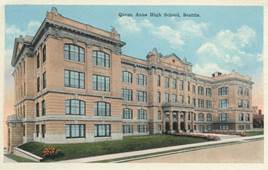 <![endif]>Queen Anne High School
Class of 1963
55th Reunion
Dear Classmate:
Your Class of '63 Committee has been busy planning your 55th high school reunion. We hope you will join us to share your memories and where our lives have taken us. Contact your QAHS friends and invite them to join you for a wonderful afternoon.
1) No Host Warmup Event (some appetizers provided):
Friday, August 24, 2018, 4:30pm
Queen Anne Beerhall, 203 W Thomas St, Seattle
Directions on website: www.queenannebeerhall.com/
2) Main Event
Date/Time: Saturday, August 25, 2018, 11:00am – 3:00pm.
Where: Seattle Yacht Club, 1807 E Hamlin St, Seattle (near Husky Stadium.)
Click here to obtain a map to this venue, or www.seattleyachtclub.org for more details.
Food: Plated Luncheon & beverages plus no-host bar. See Res. Form for meal choices.
Dress: Business casual.
Cost: $35 each ($30 each early bird registration by July 30.)
3) QAHSAA Annual Picnic Event at Gasworks Park
Date/Time: Sunday, August 26, 2018, 11:00am – 4:00pm.
Food: Hamburgers, Hot Dogs, Drinks provided. Bring a dish to share, if you like.
Cost: $5 donation at the door.
Payment
You may make online reservations below using your credit or debit card with confidence and security. You can also pay using your PayPal account. For mail-in reservations, please send us a check with your reservation form. Click here to get the mail-in reservation form that was mailed to you earlier.
It is important that we receive your reservation/class directory information by August 15, so you can be included. Call all your friends and urge them to come, too.
We look forward to seeing you at the Yacht Club on August 25, and our other events as well!
Classmate Registration Action Steps
Your input for our reunion effort is a two-step process. Even if you are unable to attend the reunion, we need you to participate in at least Step 1. Please start with Step 1. At the completion of step 1 you have the option to continue to Step2 or return to this page to continue later. You may pick up with where you left off by selecting your uncompleted step below.
The steps are:
1) Provide classmate directory information. Click here to Start.
2) Payment for your Saturday luncheon reservation and/or make a donation to help a classmate. Click to Resume at Step 2.
More Information
Who's Coming?
Click here to see the list of classmates already registered. Is there someone you would like to see at the reunion? Contact them and invite them to come with you or meet you there. Send us a note for help with this.
Who's Missing?
Click here to see the list of our missing classmates. Please read through the missing persons list and submit any name, address or email changes to help us find as many classmates as possible. The committee will even check out leads! Please help us find them. Send any hints to us, such as best friends, married name, etc.
Who's Gone but Not Forgotten?
Click here to see a list of our deceased classmates. Each of our deceased classmates will have a page in our memory book for tributes, remembrances, stories, etc., that you wish to submit to us to include.
We look forward to seeing you at the Yacht Club on August 25th and at our other events!
<![if !vml]>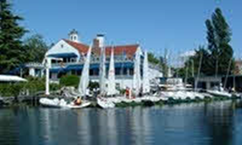 <![endif]>The Seattle Yacht Club.                                                                                                                                                           
Your Class of '63 Committee
www.qagrizzlies.org
class63@qagrizzlies.org
206-285-0582