<![if !vml]>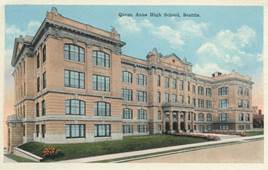 <![endif]>Queen Anne High School
Class of 1963
55th Reunion
Dear Classmate:
Your 55th high school reunion is now over. We hope those who were able to join us had a wonder time, we know we did. Thank you for coming. For those unable to attend this time, we hope to see you at your 60th Reunion.
Class Directory:
Those who attended the reunion received a hard copy of the updated Class Directory. We sent out an email to all with a link to download the directory in PDF format for e-viewing or printing. If you would like to purchase a hard copy of this directory for $5.00 to cover printing and mailing, click HERE or paste this link into your browser.
www.qagrizzlies.org/classpages/class63/QA63_Register55Dir.aspx
Recap of Reunion Details:
1) No Host Warmup Event: over 60 attended
Friday, August 24, 2018, 4:30pm
Queen Anne Beerhall, 203 W Thomas St, Seattle
2) Main Event: 80 attended
Date/Time: Saturday, August 25, 2018, 11:00am – 3:00pm.
Where: Seattle Yacht Club, 1807 E Hamlin St, Seattle (near Husky Stadium.)
Food: Plated Luncheon & beverages plus no-host bar.
Dress: Business casual.
Cost: $35 each ($30 each early bird registration by July 30.)
3) QAHSAA Annual Picnic Event at Gasworks Park
Date/Time: Sunday, August 26, 2018, 11:00am – 4:00pm.
Food: Hamburgers, Hot Dogs, Drinks provided. Bring a dish to share, if you like.
Cost: $5 donation at the door.
More Information
Who Came?
Click here to see the list of classmates who attended.
Who's Gone but Not Forgotten?
Click here to see a list of our deceased classmates
Who's Missing?
Click here to see the list of our missing classmates. Please read through the missing persons list and submit any name, address or email changes to help us find as many classmates as possible. The committee will even check out leads! Please help us find them. Send any hints to us, such as best friends, married name, etc.
Our thanks again to all of you who were able to join us at the Yacht Club on August 25th and at our other events! It makes our work worthwhile. See you at the 60th.
<![if !vml]>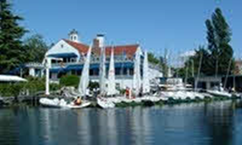 <![endif]>The Seattle Yacht Club.                                                                                                                                                           
Your Class of '63 Committee
www.qagrizzlies.org
class63@qagrizzlies.org
206-285-0582