Scholarships


Realizing their ambition to provide scholarships to a greater percentage of applicants since 2003, the Queen Anne High School Alumni Association Board awarded scholarships for the seventh year to 30 of this year's applicants.
Previous Years Scholarship Awards

List of 2018 Scholarship Awards
List of 2017 Scholarship Awards
List of 2016 Scholarship Awards
List of 2015 Scholarship Awards
List of 2014 Scholarship Awards
List of 2013 Scholarship Awards
List of 2012 Scholarship Awards
List of 2011 Schorlaship Awards
List of 2010 Scholarship Awards
List of 2009 Scholarship Awards
List of 2008 Scholarship Awards
List of 2007 Scholarship Awards
List of 1983 - 2001 Scholarship Awards
The program has been increasingly beneficial over the years, growing from one scholarship in 1983 to 40 in 2010. Below we present information about donating as well information about eligibility and application. All help in growing the scholarship program is greatly appreciated not only by the recipients but by the industrious alumni who are striving to keep alive the Queen Anne High name and spirit. According to Education Committee Chairman Kerry McMahon, '54, this year's record number of scholarships was due to "...the exceptional generosity of classes, reunion groups, individual scholarship donations, and the collective donations of many Queen Anne alumni."
---

How to donate to a scholarship
The QAHSAA scholarship program has been the primary public expression of our Association's legacy since its founding in 1981. The scholarship funds come from the donations of our Grizzly alumni, either individually or through their reunion committees, and from sales of QAHS memorabilia. All donations are tax deductible.
Donations for scholarships may be made for specific scholarships, whole or partial, or for the growth of our Scholarship Endowment Fund, which helps provide for our perpetual Grizzly Scholarship Program. A single scholarship costs $500.00. We need your help in continuing this necessary and thoughtful program. To donate to our Scholarship click on the link to the link in the right column of this page.
---
Who can apply and how
Since 1983 the association has provided scholarships to

descendants

of Queen Anne High graduates. The scholarships are funded by (tax-deductible) donations from individuals, classes, and other entities, and from sales of QAHS memorabilia. Scholarship donations, earmarked Scholarship Fund, may be made to the Queen Anne High School Alumni Association, PO Box, 9128, Seattle, WA, 98109-0128.

Eligible

scholarship applicants include all Queen Anne High School graduates and their direct

descendants

, including stepchildren and adopted children. Each scholarship is

currently

$500.

Recipients of scholarships are precluded from applying for subsequent scholarships.

You can only win once.

The Queen Anne High School Alumni Scholarship policy can be viewed by following

this link

.

Requests for scholarship applications may be

accessed on line

or by

sending a request to the Education Committee at

6103 St. Albion Way #I-115, Mountlake Terrace, WA 98043,

starting on January 2 of each year.

Or you can call 206

-914-4727

.

The deadline for

completed applications for each year must be postmarked by March 31. Do not send them via FEDEX or similar carriers. You will receive an application packet consisting of an instructional cover letter and personal reference forms. Applicants' submittals must include all items requested in the cover letter and the application form. Failure to comply with these stipulations may disqualify applicants from consideration. Applicants are urged to submit their applications as quickly as possible following receipt of their application packets. Scholarship winners will be selected in early May and the winners will be announced at their schools' honors assemblies or commencement ceremonies.
---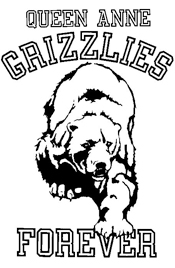 MAKE A DONATION

QAHSAA -
Unrestricted Donation


QAHSAA -
Scholarship Donation