KUAY Historic Newsletters


We are putting our Historic newsletters on the Web site in PDF format so that you can see the KUAY's of old online. We are adding issues of the KUAY from 1909 as time allows. Take a look back in time.
Since these are in PDF format, Acrobat Reader is necessary to open the files. If you already have Adobe Acrobat Reader on your computer, just click on the desired issue from the list.
If you don't have Adobe Acrobat Reader, click on the Adobe Acrobat icon below to reach the Adobe Welcome page and follow the instructions to download the latest free edition of Adobe Acrobat Reader.

1909-10
Nov
Issue 01-1
Dec
Issue 01-2
Jan
Issue 01-3
Feb
Issue 01-4
Mar
Issue 01-5
Apr
Issue 01-6
May
Issue 01-7
May
Issue 01-8
1910-11
Oct
Issue 02-1
Nov
Issue 02-2
Dec
Issue 02-3
1911-12
Oct
Issue 03-1
1912-13
Oct
Issue 04-1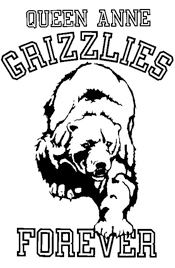 MAKE A DONATION

QAHSAA -
Unrestricted Donation

QAHSAA -
Scholarship Donation