Link to Class Online Directory
Class News & Events
Classmates at Stanfords in July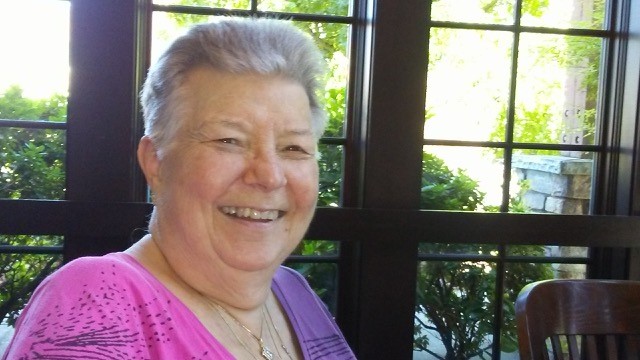 Vicki Badams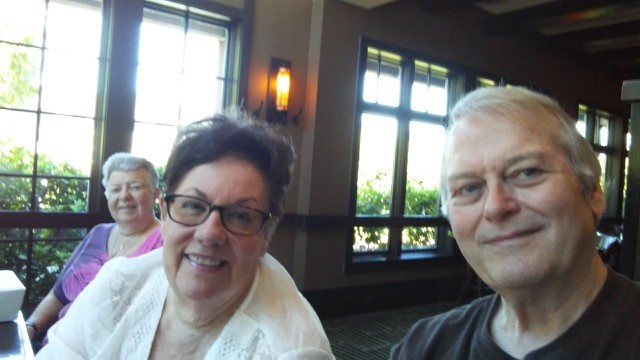 Gail Hobson with Richard Williams

55th Class Reunion Report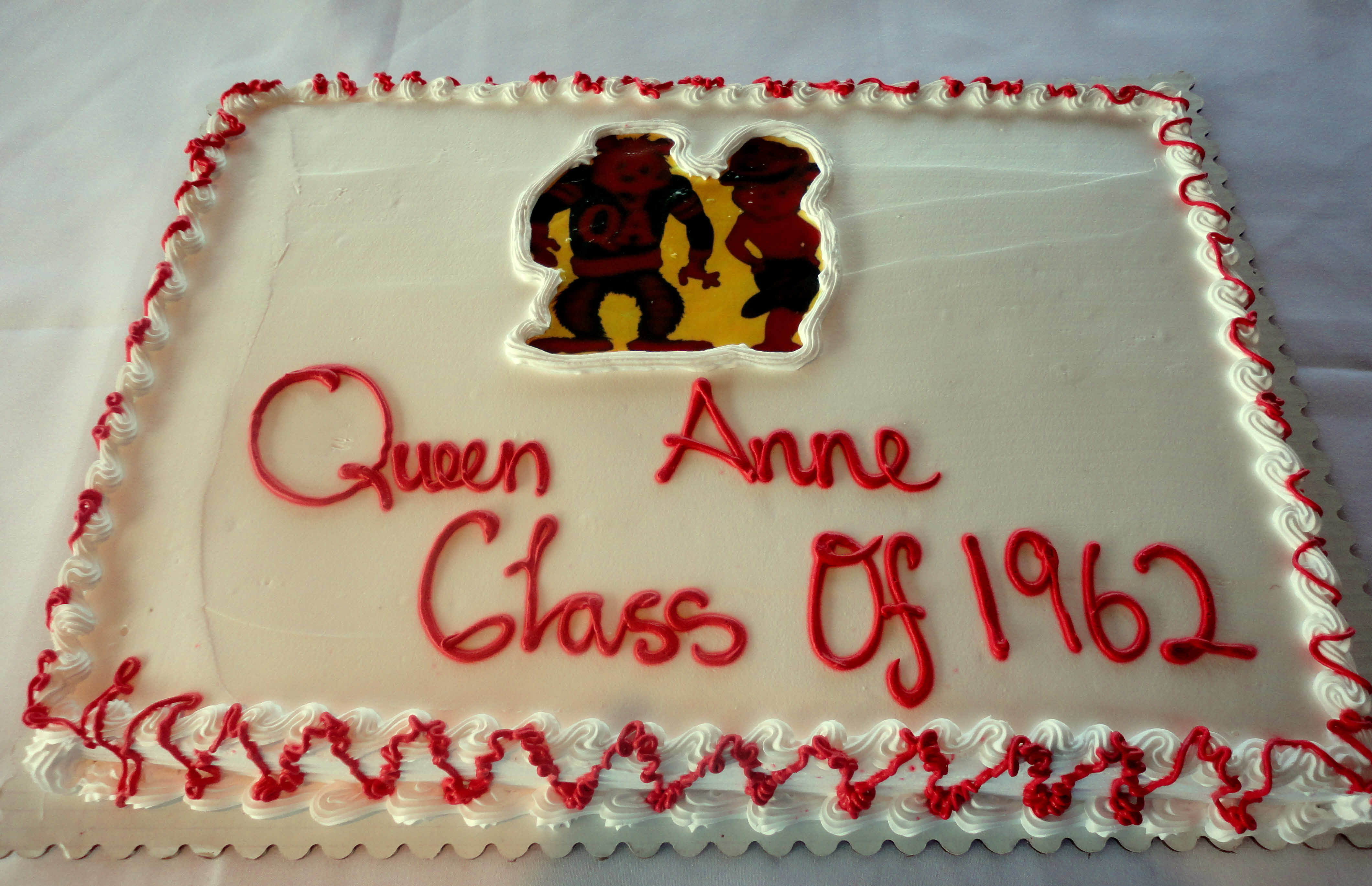 The Class of 1962 celebrated its 55th reunion on the weekend of September 8-10, thanks to the incredible work of the reunion committee, who spend many hours and meetings planning this fun event.
The Friday luncheon "warmup" event was held at the Stanford's Restaurant at Northgate. Over 20 classmates and guests participated in this no-host event, and fun was had by all. The food was great and the service was better, as those there got a chance to catch up with their respective lives.
The Sunday Luncheon Buffet was held on a beautiful day at the Seattle Yacht Club in the Montlake area. Over 125 classmates and guests came to the party. Classmates had a chance to get reacquainted and up to date on life events. We had two connected rooms to allow ample space to mix in comfort, look at the displays or get lunch or a drink. A raffle was held to raise money for the Alumni Scholarship Fund. The raffle items were wine donated by Jim Wilson from the Italian winery of classmate Pam (Mangini) Lenzi and mint Seahawk programs from the last home game in the King Dome donated by Kim (Moldenhauer) Willard's husband Gene. The raffle total came to $387 for scholarships. Thank you to all that participated in this good cause. The afternoon ended all too soon for attendees and some continued the party out in the sun and at later impromptu gatherings. We have received lots of positive feedback about the good time that was had.
Class'62 55th Reunion Photos:
Friday Luncheon at Stanford's at Northgate.
Class'62 Holiday Luncheon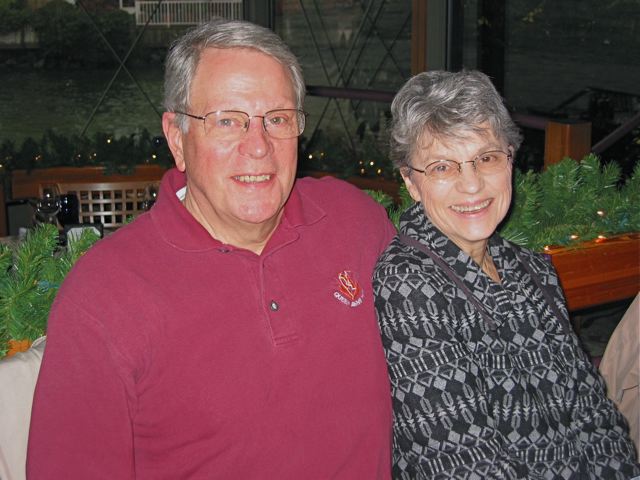 Some members of the Class '62 get together every two months for lunch. The Decmeber luncheon was held at Anthony's Home Port Shilshole Bay Decmeber 11, 2014. Follow this link for a photo gallery of the event.
First Annual WQA '56 (QAHS '62) Luncheon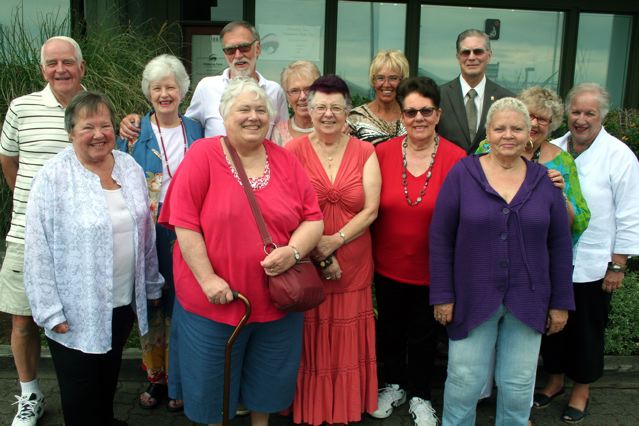 A group of West Queen Anne's class of 1956 got together for lunch at Arne's in Edmonds on August 1 for the First Annual WQA Luncheon. Anyone who missed it this year can try to make it next year. Some of the attendees hadn't seen each other in almost 60 years, so they had lots to talk about and there wasn't enough time to get caught up. That's why this will become an annual event. The organizer was Gail (Hobson) Martini-Peterson '62 (gcmartini@mindspring.com or 206-284-3799), and she continue to collect emails and addresses so more people can be invited for the next luncheon. In the picture the females are identified by their maiden names.

Two alumni who planned to attend had to cancel last minute. Judy Ogden couldn't make it, and Carol Welker had fallen and injured her knee.

Top row: Bob Crothers (husband of Linda Ubags), Linda Hedberg, Chuck Richards, Marsha Thompson (slightly hidden), JoLynn Goodwin, Alan Rowberg. Vicki Benson (peeking around Naomi's head), Sharon Johnston
Front row: Linda Ubags, Kathleen Holmes, Vicki Badams, Gail Hobson, Naomi Foote
Contact us for more info