Queen Anne High School Alumni
NEWS & EVENTS
Magnolia Elementary Alumni Spring Social - OPEN HOUSE POSTPONED - March 27, 2020 Click HERE!
We care deeply about our alumni community and want to stay connected. Come and share your stories and memorabilia, and learn about ways to stay involved and connect with our students. Hear a presentation by the principal architect of the recent remodel about the history of the building. Take the time to visit and connect with other alumni and the current community. While this event is first and foremost a social, you will also have an opportunity to make a gift of support to the PTA.
Spring Luncheon & Annual Meeting - April 4, 2020 - CANCELLED
QAHSAA Homecoming Dance & Annual Meeting - October 17, 2020
Ballard Elks 6:00 PM for details Click HERE
MWQQA Christmas Luncheon - Friday, December 27, 2019
Queen Anne Alumni & Friends, Come one, Come all! To the Annual Christmas Luncheon at the Seattle Yacht Club. What a great way to wind down the Holiday Season. Click the link below are the menu options. $45.00 covers your meal, tip and tax. Please contact any member of the committee with your choice of entrée, and whether you'll pay by check to 'Roger Jensen' or with cash. See you in a few weeks! Click HERE!
QA ALL CLASS HOMECOMING DANCE

The All-Class Homecoming Dance held at the Ballard Elks on October 12 was a great success with lots of positive comments to us and on Facebook. We had over 140 attendees who danced their legs off. The DJ, Ron Bolin, did a wonderful job keeping everyone moving. There were snacks and beverages there to keep the energy level high. We have had overwhelming requests to "do it again next year."
See some of the photos from the dance HERE.
Magnolia Historical Info

The Magnolia Historical Society has completed their third book, "MAGNOLIA: MIDCENTURY MEMORIES 50's & 60'" They are taking pre-orders now at a discount. Click Here for more information on the book and ordering, and the launch party.
QA Annual all class Picnic - August 2020 - Gasworks Park - CANCELLED DUE TO VIRUS THREAT
Alumni Picnic a Great Success!
The Queen Anne HS 2019 picnic was held on Sunday, August 25 at Gasworks Park in Seattle. There were well over 100 attendees from the classes of 1942 to 1981.

Your alumni association supplied the hamburgers, hot dogs and beverages. Many alumni brought side dishes and desserts resulting in in lots of food choices.

Both the classes of '59 and '64 had reuniontables at the event for classmates to gather.

Thank you to all of the alumni that came and to the volunteers who helped make this a success. Special thanks to Kathy Gaylord '63 and Ed Bol '81 who spent the day behind the grill feeding us all.

A short photo slide show is available HERE.

October 21, 2017
Fall Luncheon
Honoring Glo Holcomb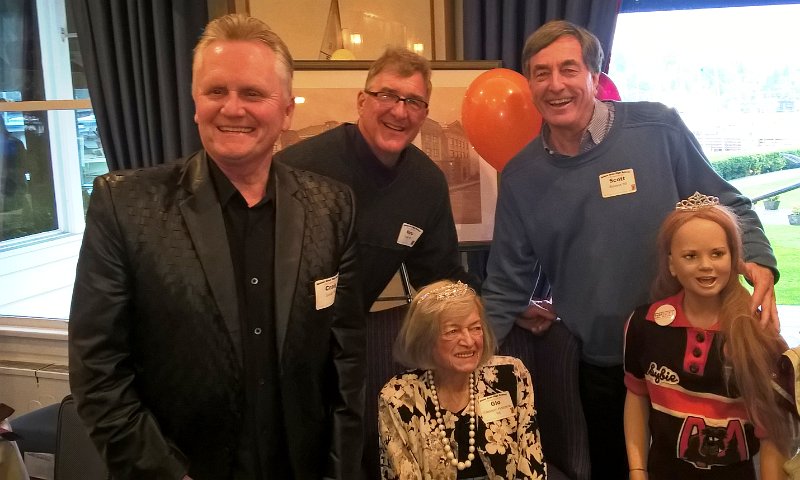 The 2017 all-class Fall Luncheon was held on October 21 at the Seattle Yacht Club. There were 90 alumni, faculty and guests signed up for this annual event. It was titled "Queen for a Day" to commemorate the retirement from our Board of Glo (Gleason) Holcomb '46, our longest continuous Board member. During the annual meeting portion of the event, it was announced that the Board has voted to move the annual meetings to the Spring Luncheon. The expiration date for existing Board terms were extended by vote to the Spring Luncheon 2018 annual meeting. The photos taken at the event can be viewed HERE.
<![if !supportLineBreakNewLine]>
<![endif]>
Annual Picnic
August, 2017
Did you miss it?
Link to slide show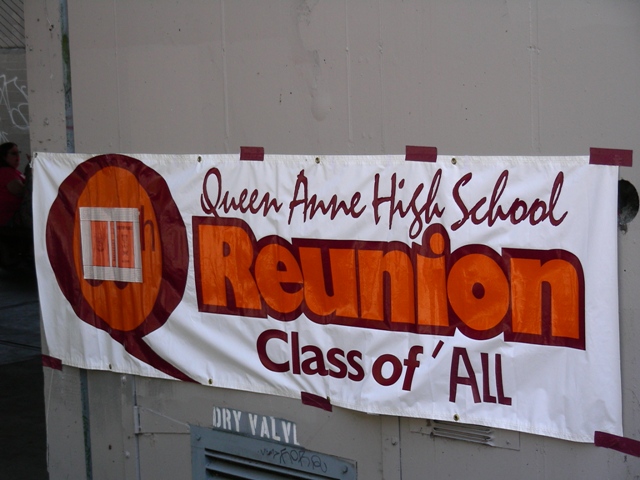 Spring Luncheon
Did you miss it?
Link to photos



Kuay News


Magnolia School Nominated As
Seattle Landmark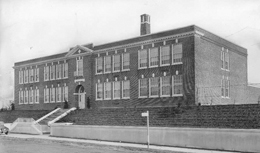 Of interest to alumni growing up in Magnolia and/or attending Magnolia School.

In January, 2015, Magnolia Elementary School was nominated to the Landmarks Preservation Board as a Seattle Landmark, by the Seattle Public Schools. The application contains much historic information about Magnolia and the school, including historic photos. This document can be viewed and downloaded from the City of Seattle using this link.

Class '67 Breakfast
Palm Springs - January 2016




QA '67 Pals meet in Palm Springs for breakfast
From left. David Johnsen, Bob Carlson, Bob Wilson, and Candy Kane Weinper.
<![if !supportLineBreakNewLine]>
<![endif]>